Our partners
Working together for more cyber security
By building a strong partner network, we complement the strengths of our technology and accelerate the IT security successes of our customers. Our partners include renowned regional and international consulting firms, IT service providers and managed security service providers.
Request partnership now

metafinanz Business & IT Consulting
Die metafinanz IT-Sicherheitsexperten helfen im Großen wie im Kleinen. Ob bei der Analyse und Bewertung von Cyber-Risiken oder beim Aufbau und der Implementierung geeigneter Maßnahmen und Prozessen in Ihrem Unternehmen.

Denn Cyberattacken oder Unachtsamkeit können schnell zu einer existenziellen Frage werden. Die beste Abwehr: mehr Risikobewusstsein schaffen sowie wirksame technische Lösungen und optimierte Prozesse.
Auf Wunsch unterstützt metafinanz Sie kompetent und praxisorientiert. Mit einzelnen Security-Leistungen oder mit einem 720°-Risk-&-Security-Angebot.

Modis IT Services
You don't have to be a cyber security specialist to understand and practice good cyber defence tactics. 
If you need help to bring your IT systems up to date , contact the Modis specialists.

As the global market leader for professional solutions in the IT, engineering and life sciences sectors, Modis offers agile end-to-end solutions for customers. This includes consulting, project services, managed services, outsourcing projects as well as demand-driven solutions and staffing services.





Apply now as a partner
Do you offer services, solutions or technologies that help to efficiently advance the cyber security of companies? Then we should talk to each other. We are actively expanding our network with IT security experts and technology partners and look forward to your enquiry!

Take advantage of the opportunity to expand your own offerings and increase your profitability with LocateRisk solutions

Free online team training for a fast and sustainable sales success

Co-marketing and sales material for social media posts, ADs, newsletters and much more
---
Learn more, book a demo, or just have a quick chat? Alex is happy to help!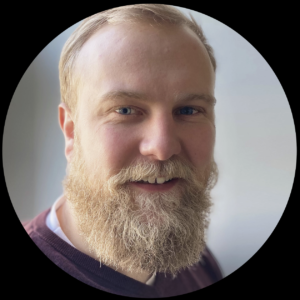 Your personal consultantAlexander FeldmannConsulting
+49 (0) 6151 6290246
Get in touch now